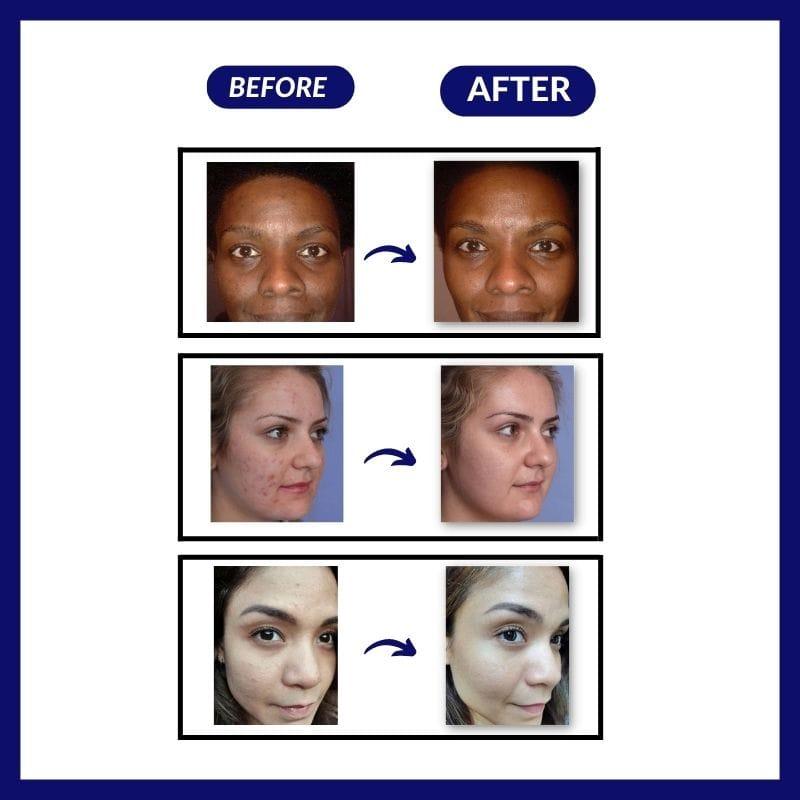 Ultrasonic Skin Scrubber™ Deluxe
Sale price
£59.97 GBP
Regular price
£85.97 GBP
Ultrasonic Skin Scrubber™ Deluxe
Sale price
£59.97 GBP
Regular price
£85.97 GBP
Cleanse your skin deeply!

Don't you wish your skin always looked so fresh?
That's why we've come up with the new Ultrasonic Scrubber Vinhousse™ that will result in smaller pores appearance and a brighter, healthier complexion.

What makes our LED Ultrasonic Skin Scrubber Vinhousse™ so special?

✓ Safe & Effective: Cleaning mode is removing impurities by high vibrations.
The spatula firms and smoothes your skin; Ion +/- helps to remove blackheads, dirt and enhances the absorption of the skin.

✓ Smart design & Precise: The skin scrub uses a special shovel probe with an ergonomic arc design. The pore spatula is made of 100% medical stainless steel, suitable for all skin tones and types.

✓ Easy to use & portable: Lightweight and easy to carry. You can use USB or mobile power to charge anytime, anywhere. No need to spend a lot of money to do your skincare routine.
Benefits:
✔ Reduce wrinkles & acne lesions
✔ Treat inflammation
✔ Increase moisture retention on the skin
✔ Beneficial for tissue healing
✔ Improves skin tone
✔ Stimulate cell rejuvenation
✔ Diminishes unwanted pigment
Ratings and Testimonials
Charges relatively quick through USB. Tested it on nose and chin, removed dirt from the pores and they become noticeably clean. Recommend
Everything works, excellent device
Scrubber liked, the description corresponds, already tried in action on myself and my mother, both satisfied, thank you!!!