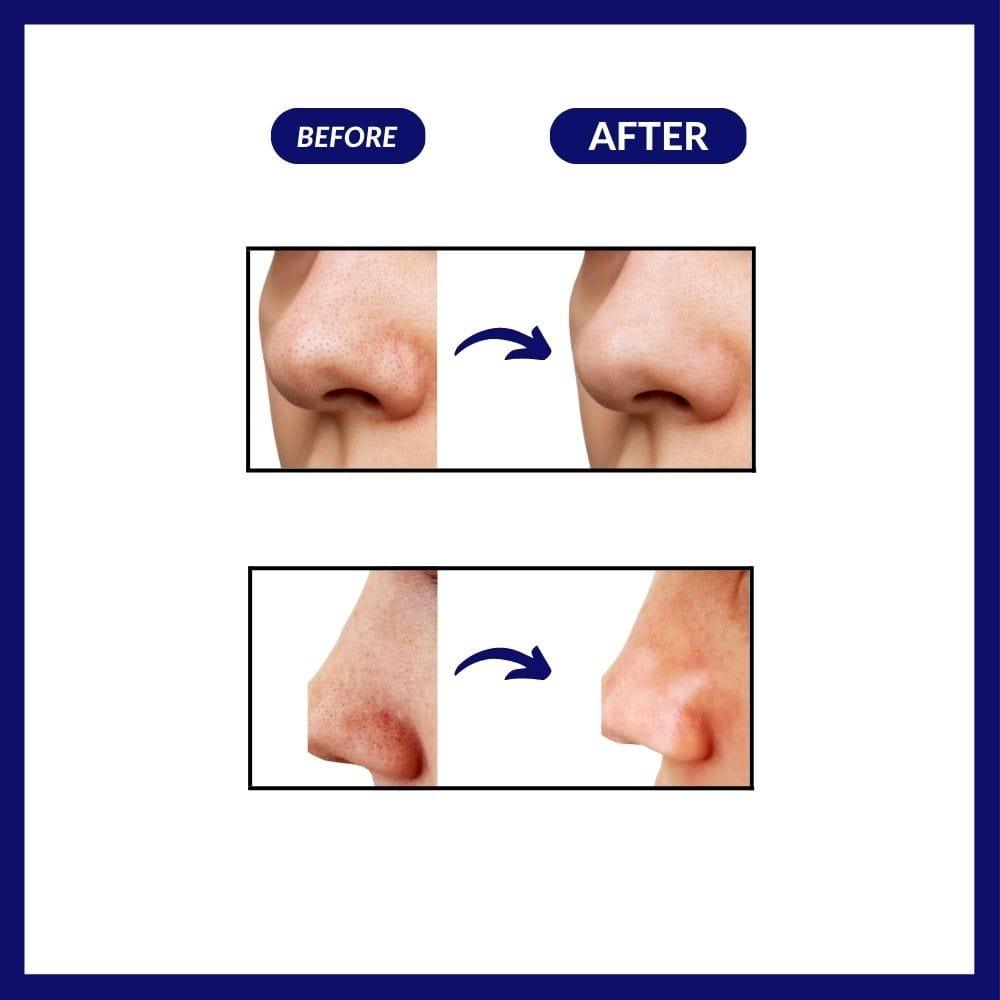 Blackhead Remover™ Deluxe
Sale price
£74.97 GBP
Regular price
Blackhead Remover™ Deluxe
Sale price
£74.97 GBP
Regular price
Purify and shrink your facial pores!
Are you 
sick
to see the blackheads on 
your skin and try to remove them with your fingers, or extraction tools?
That's why we've developed the Blackhead Remover™ that will suck them within seconds!
What makes our Blackhead Remover™ so special?
✓ Safe & Effective
: R
emoves the blackhead, impurities, and grease. It can achieve deep cleansing to exfoliate dead skin, treat acne and make your skin more radiant.


✓ Multipurpose & LED display:

 

3 adjustable suction levels can widely suit different skin types.

 

6 replaceable suction heads can be freely selected according to your needs.


✓ Convenient & Portable
: Great for rejuvenating and preventing wrinkles. Lightweight, compact, and easy to carry for traveling.

Safety Information: Please test on a small part of your skin before first use. Results may vary due to different skin conditions.

Indications: Before using the product, use a hot steamer/towel/compress for a few minutes to completely open your pores first to ensure the best performance of the product. After using it, we recommend using a facial mask or cold water to shrink pores and calm the skin.

Directions: When using the product, please move its suction head in a circular or linear direction slowly on your skin, and make sure it stays NO MORE THAN 2 SECONDS for each area.
Basically a face vacuum and works really well!
Perfect product for all types skin. Easy for use. Very nice! Looks good
Good quality material, Thank you, satisfying results
Live this product as I am suffering with large blocked pores since I was very young.
This device has a very good suction